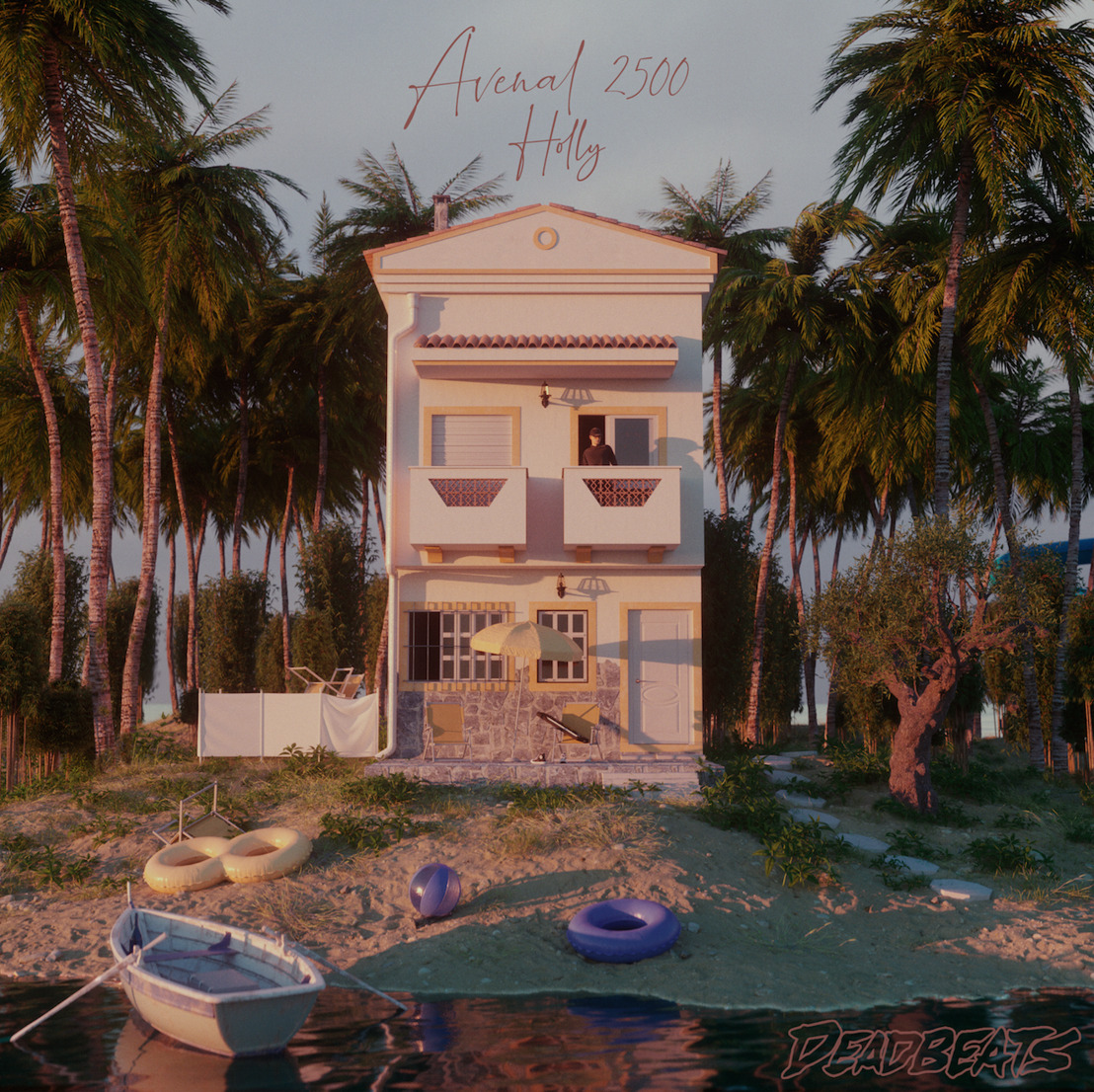 Portuguese Producer Holly Drops 4-track EP: Avenal 2500
Out Today via Deadbeats
Friday, May 17, 2019 — Stream Avenal 2500 EP On All Platforms HERE
Watch the Music Video for Encontrar feat. Slow J
Portuguese producer and DJ, Holly, has today released a 4-track EP - Avenal 2500 EP - a diverse and unique selection of tracks that runs the gamut, from hip-hop to club music. Prefaced by lead single Encontrar featuring buzzing Portugues rapper Slow J, the full 4-track project is out today via Deadbeats.
Since winning A-Trak's Goldie Award in 2017, Holly has released music at a prolific rate, dropping dozens of songs, skipping through styles and genres, across vaunted dance music labels like Fool's Gold, Monstercat, Dim Mak and Buygore, while garnering support from electronic music heavyweights including Rezz, TOKiMONSTA and Bassnectar.
Avenal 2500 is Holly's most refined project yet, a 4-track EP that showcases Holly's production chops outside of dance music specifically. The EP is actually named after the city and postal code of Holly's childhood home just north of Lisbon, a signal of the intimate nature of the project, while the EP cover is an animation of Holly's seaside home. Avenal 2500 marks a new chapter in Holly's career, a coming of age for one of Europe's most exciting producers, and he has dedicated it to the place that has shaped so much of his life and musical journey thus far.
Holly had some words to share about the project:
"It feels great to finally release this EP! It's a project that reflects a lot of my Portuguese roots and is also a tribute to the place where I come from. Hope you enjoy it!"
To preface the EP, Holly dropped Encontrar last week, featuring close friend and prominent Portuguese rapper Slow J. Encontrar - which means find/discover in Portuguese - alludes to the never-ending process of personal progression, which can sometimes feel like an endless staircase with no end in sight. Encontrar is an outlier on the EP, more introspective, and indebted to the burgeoning and highly localized Portuguese rap scene, which Holly is closely affiliated with.
The EP's other three tracks crank up the BPM, significantly ratcheting up the intensity, and are more closely aligned with the high-octane energy of Holly's previous releases. The EP's first track Foreign, features a rap feature from San Diego-based rapper Young Lyxx & additional production from Young Sidechain, further cementing Holly's status as one of the most innovative producers blending the lines of bass music and hip-hop.
Prior to the release of Avenal 2500, Holly released his official remix of TOKiMONSTA & Zhu's Light It Up, which was premiered on Mixmag and reached the #1 spot on Hype Machine. Holly also has collaborations in the works with the likes of Zeds Dead, Bloody Beetroots, Machinedrum and Ramengirl; all slated to drop throughout the ensuing summer months. Holly is playing two separate sets at EDC this weekend, celebrating the release of his new EP. He'll also play sets at Zeds Dead's Red Rocks show in Morrison, CO on July 3rd as well as Insomniac's Audiotistic Festival in Mountain View, CA on July 14th.
Avenal 2500 EP Tracklist:

1. Foreign feat. Young Lyxx and Young Sidechain
2. Skeleton Beach feat. Nasty Nasty
3. Reflector feat. Little Snake
4. Encontrar feat. Slow J
EDC sets:
Saturday 5/18: Corona Stage // 2:00-3:00am
Sunday 5/19: Parliament Art Car // 9:00-10:30pm
Other Holly show dates:
May 26th - Raymond James Stadium - Tampa, FL
May 27th - Granada Theatre - Lawrence, KS
June 13th - Club Vinyl - Denver, CO
July 3rd - Red Rocks Amphitheatre - Morrison, CO
July 14th - Audiotistic (Shoreline Amphitheatre) - Mountain View, CA