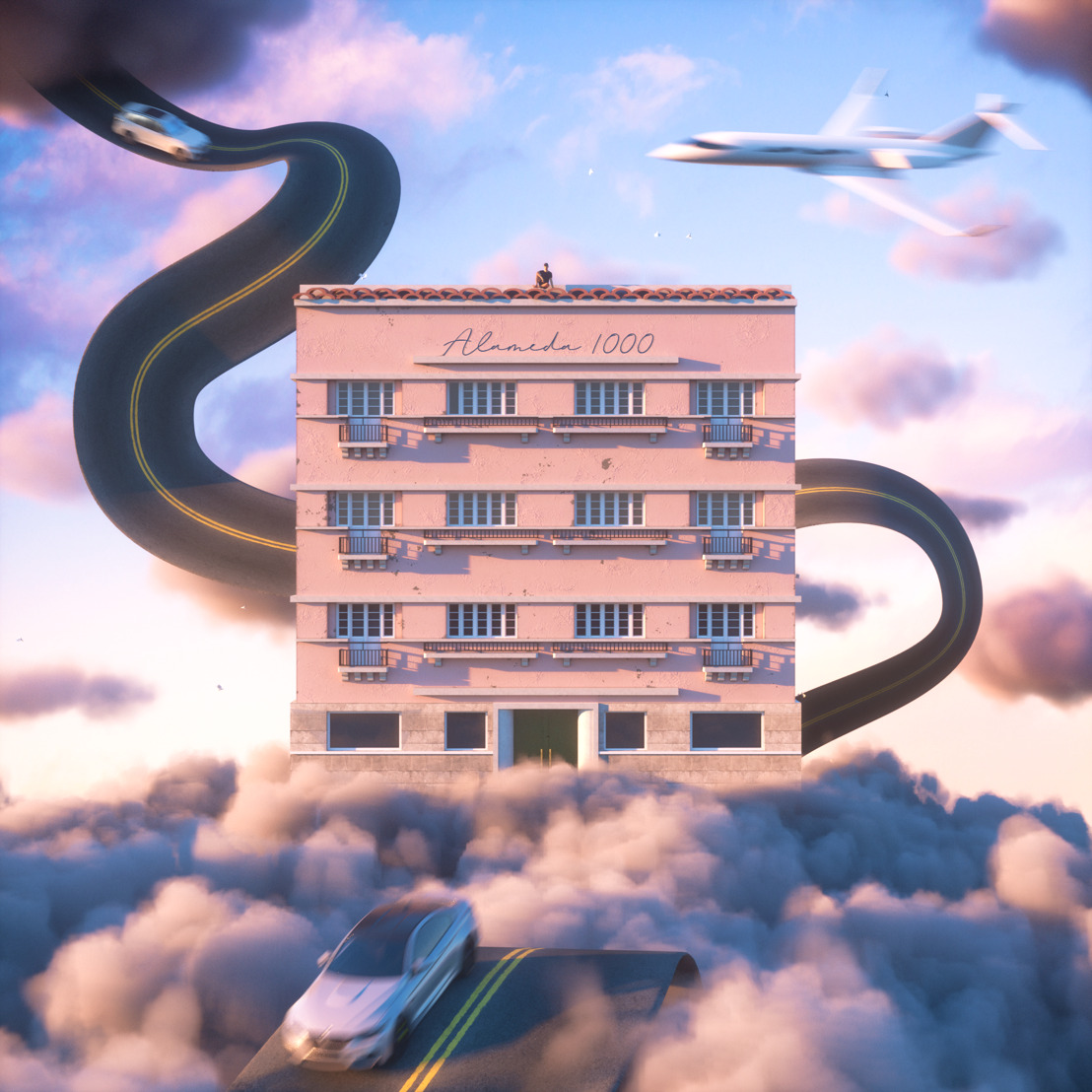 Holly Drops New EP - Alameda 1000 - on Insomniac Records
7-track EP out in full today, prefaced by focus single DAWGS feat. The Bloody Beetroots
Friday, September 13, 2019 — Listen to Alameda 1000 on All Streaming Platforms HERE
Portuguese bass producer/DJ Holly has today unveiled a new 7-track EP, Alameda 1000, via Insomniac Records. Prefaced by three singles - Till I Die feat. A$AP TyY, Through Me and On Me feat. Gunplay - the EP is available in full on all streaming platforms today. Billboard Dance premiered the EP's focus single - DAWGS - Holly's collaboration with The Bloody Beetroots.
On Alameda 1000, Holly blends avant-garde bass music with rugged hip-hop production, tapping A$AP TyY and Gunplay for rap features across a couple tracks. The eclectic EP covers a wide spectrum, from the adrenaline-inducing track Till I Die feat. A$AP TyY, to wildly experimental cuts like Last Dream In Europe and Marwick Phantom. Holly has never been one to conform to cookie cutter production and the new EP demonstrates his vast versatility as a producer.
"Production wise, I feel that this EP reflects the music direction that I'm focusing on right now and where I see the Holly project progressing. I feel there's a clear evolution in my sound design, arrangements, and production in my music which is the most exciting part of the project to me." - remarks Holly
The name of the project - Alameda 1000 - references the postal code of Holly's home in Lisbon. The name of Holly's previous EP from May - Avenal 2500 - also referenced his hometown in Portugal, Caldas da Rainha, about 60 miles north of Lisbon.
"Alameda 1000 is the name and zip code of the area in Lisbon where I moved to after living in my hometown of Avenal for 18 years (which was the name of my previous EP, "Avenal 2500"). I decided to name my projects after the places I've been living as a way to tell my story and pay tribute to all the cities that have built me into the person that I am today!"
Holly has had a breakout year in 2019. After releasing Avenal 2500 EP on Deadbeats, Holly made his debut at Coachella and EDC Las Vegas in the spring, supported Zeds Dead at their Red Rocks show in July, opened for TOKiMONSTA across a handful of tour dates across the US and most recently performed at EDC Korea. Holly was recently chosen as one of Billboard Dance's Emerging Artists of September. With the release of Alameda 1000 and a host of upcoming tour dates, Holly's profile will only grow over the coming months.
Alameda 1000 Tracklist
1. Last Dream In Europe
2. On Me feat. Gunplay and OKAY! KENJI
3. Marwick Phantom feat. Totto
4. Till I Die feat. A$AP TyY and NXSTY
5. DAWGS feat. The Bloody Beetroots
Holly Upcoming Tour Dates
September 21st - Los Angeles, CA - Alameda 1000 EP Release Party (venue TBC)
September 23rd - Morrison, CA - Red Rocks Amphitheatre
October 3rd - Berlin, Germany - Gretchen
October 17th - Amsterdam, NL - De Balie
October 18th - Amsterdam, NL - De Balie
October 19th - Amsterdam, NL - Club Up
December 21st - Denver, CO - Fillmore Auditorium